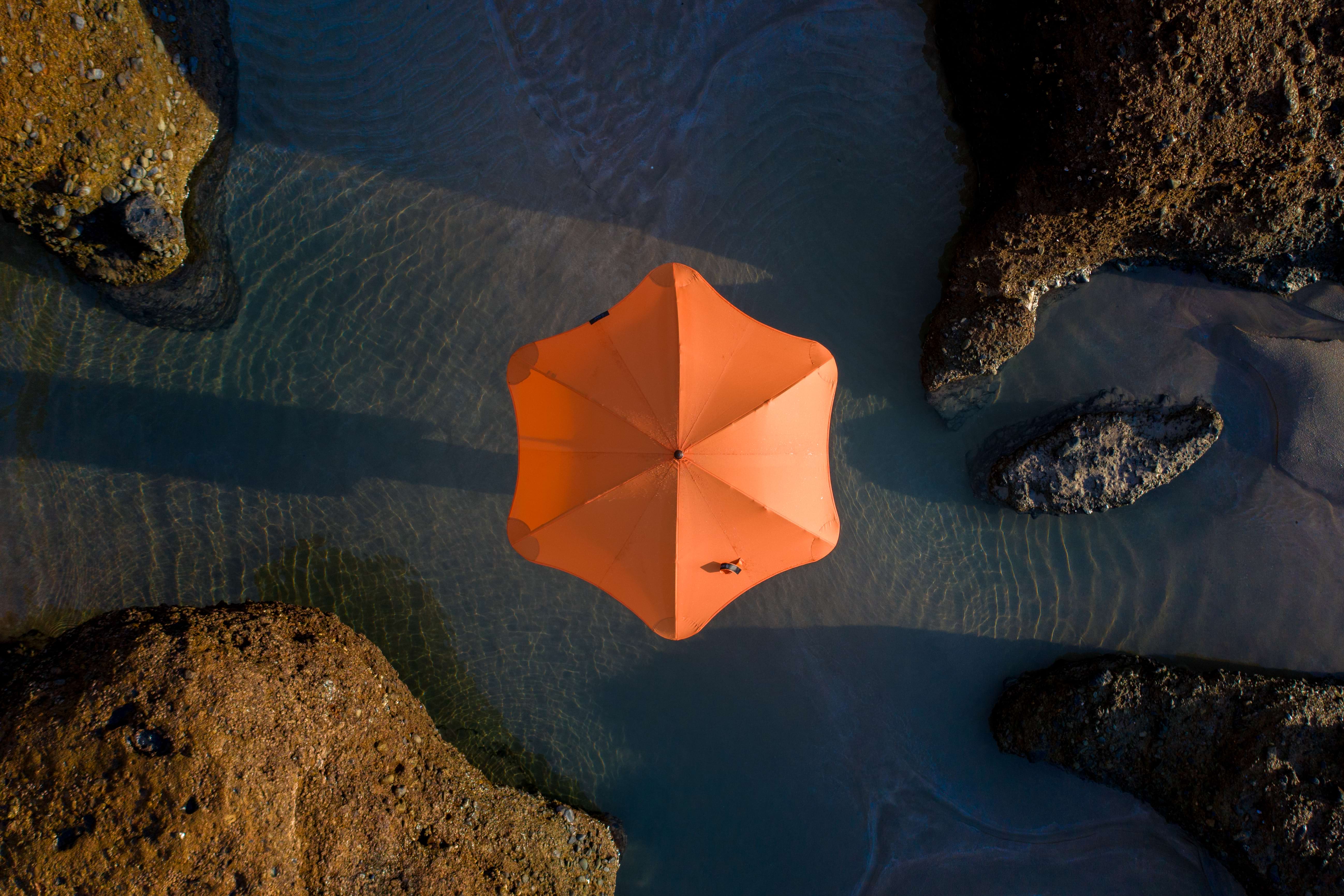 Sustainable by design
Sustainability to us means having the ability to sustain a long lasting relationship with our products.
We stand for a different kind of consumption. One that values strong relationships between people and products, built on durability and repairability. When you love, keep, and repair your BLUNT products they will reward you with reliability, confidence and protection for years to come.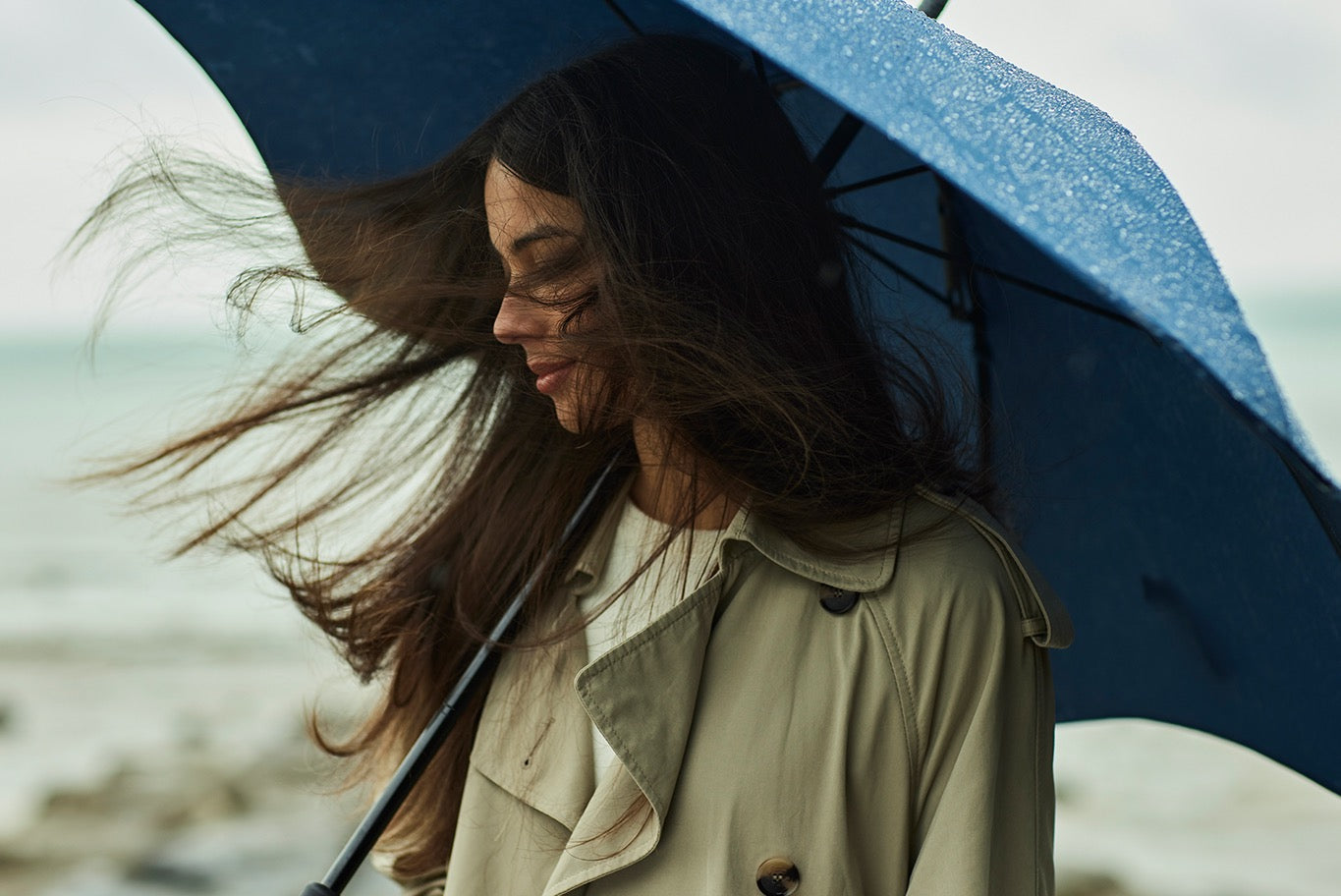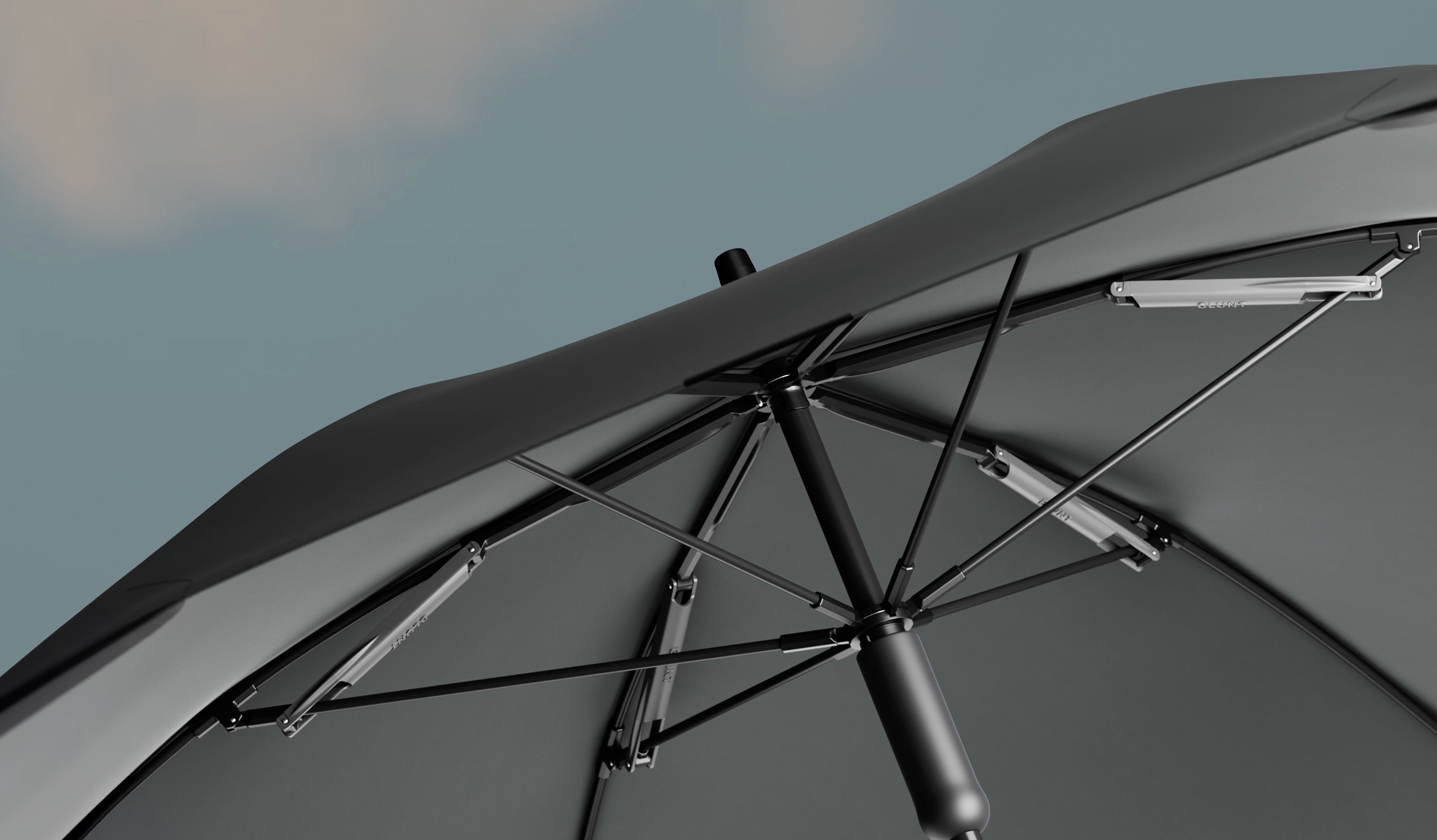 Built to last
In opposition to the weakness and wastefulness of traditionally mass-produced products, BLUNT Umbrellas are built to last, tested to extremes and are modular for repairability. If cared for and loved, they will provide a lifetime of protection and confidence in the elements.
Repair not replace
We have multiple BLUNT workshops across the globe to repair our products. We aim to scale and decentralise repairs by expanding our in-house workshops, as well as encouraging customers to do their own repairs at home. Our vision is to save waste from going to landfill whilst saving you money.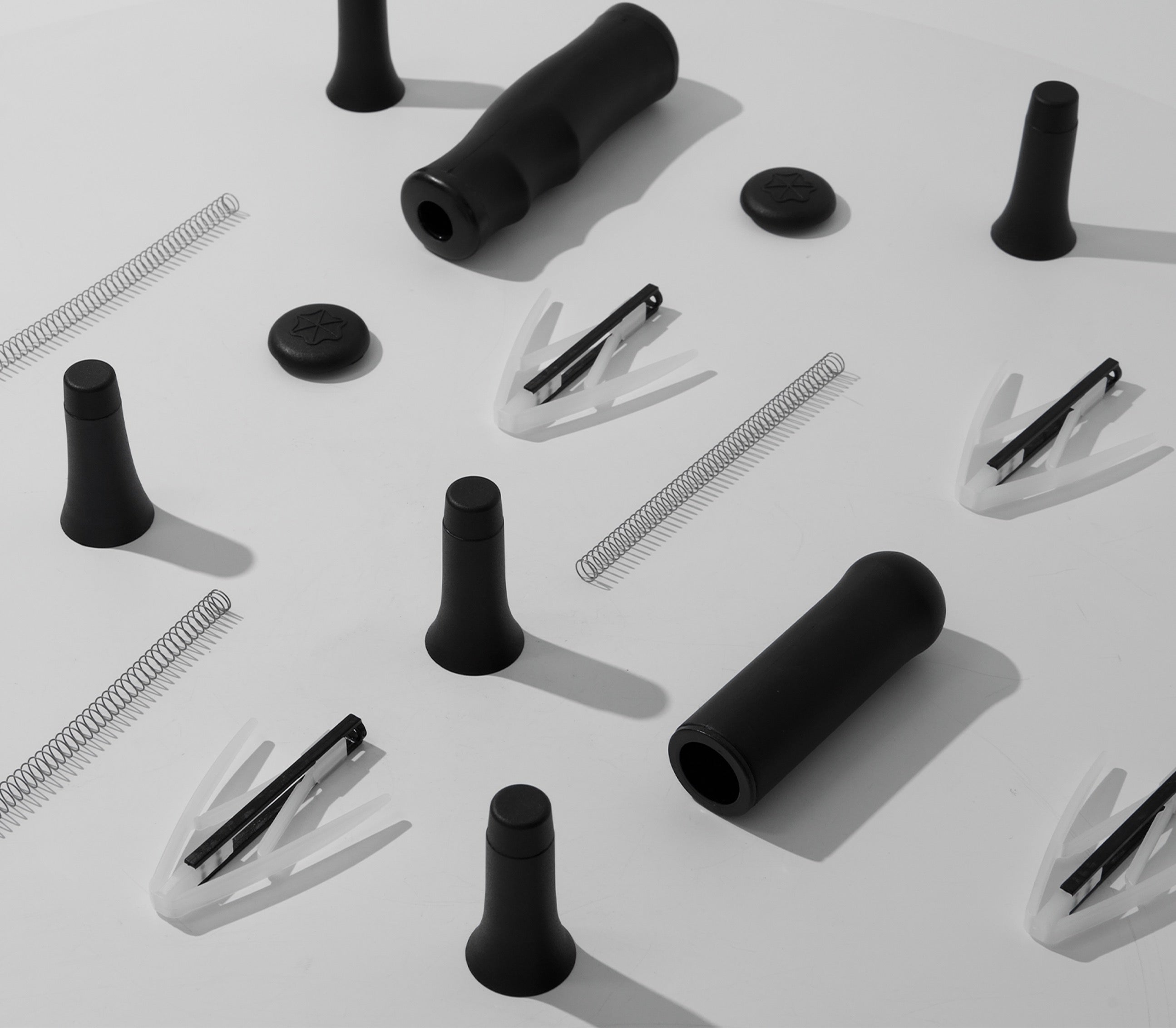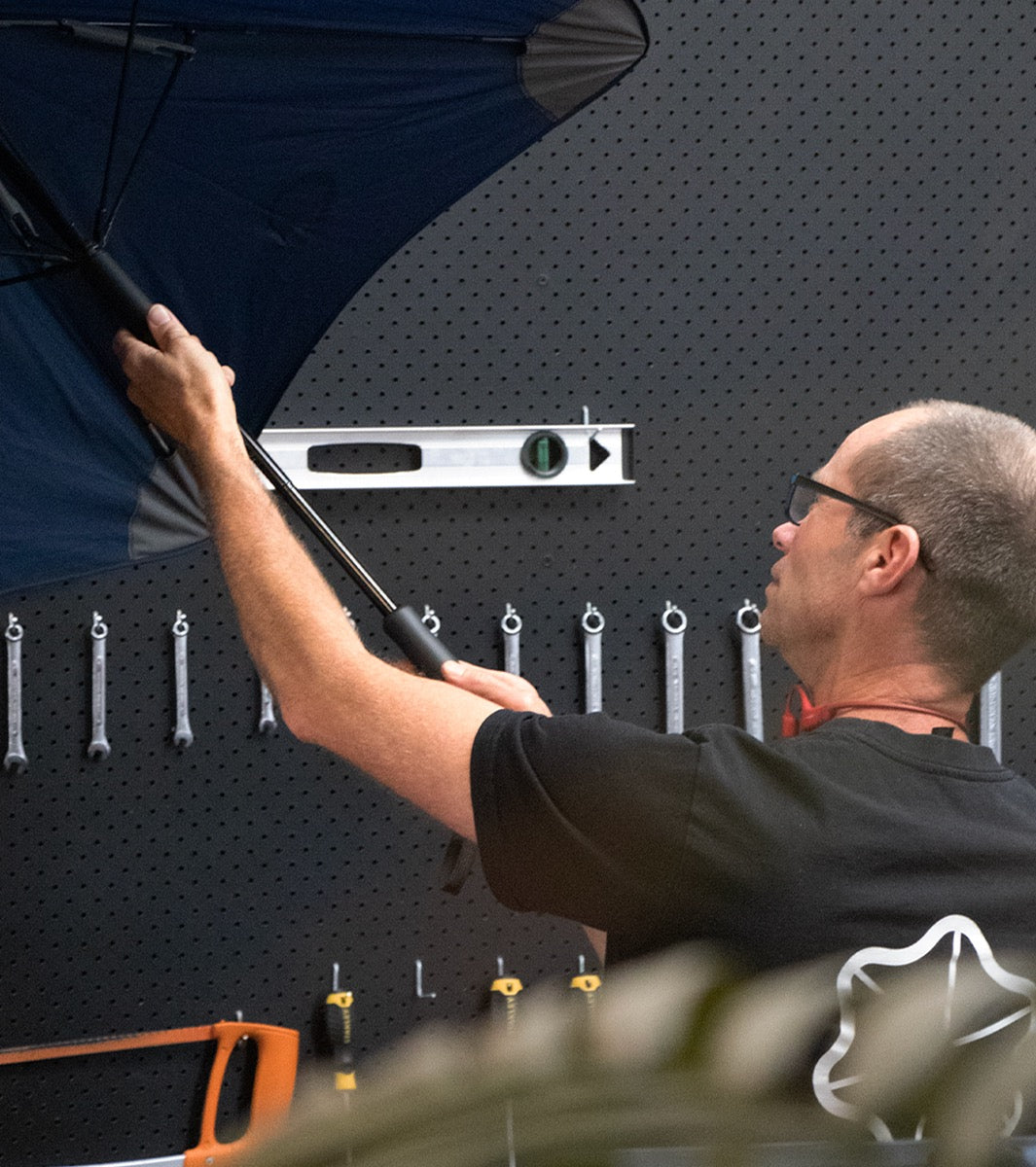 Supply chain
We have worked with our partners in Xiamen, China since 2009 for their skill and expertise in hand-stitching every BLUNT Umbrella. They are regularly audited by Amfori BSCI on working conditions, pay, collective bargaining, health and safety, and environmental impact.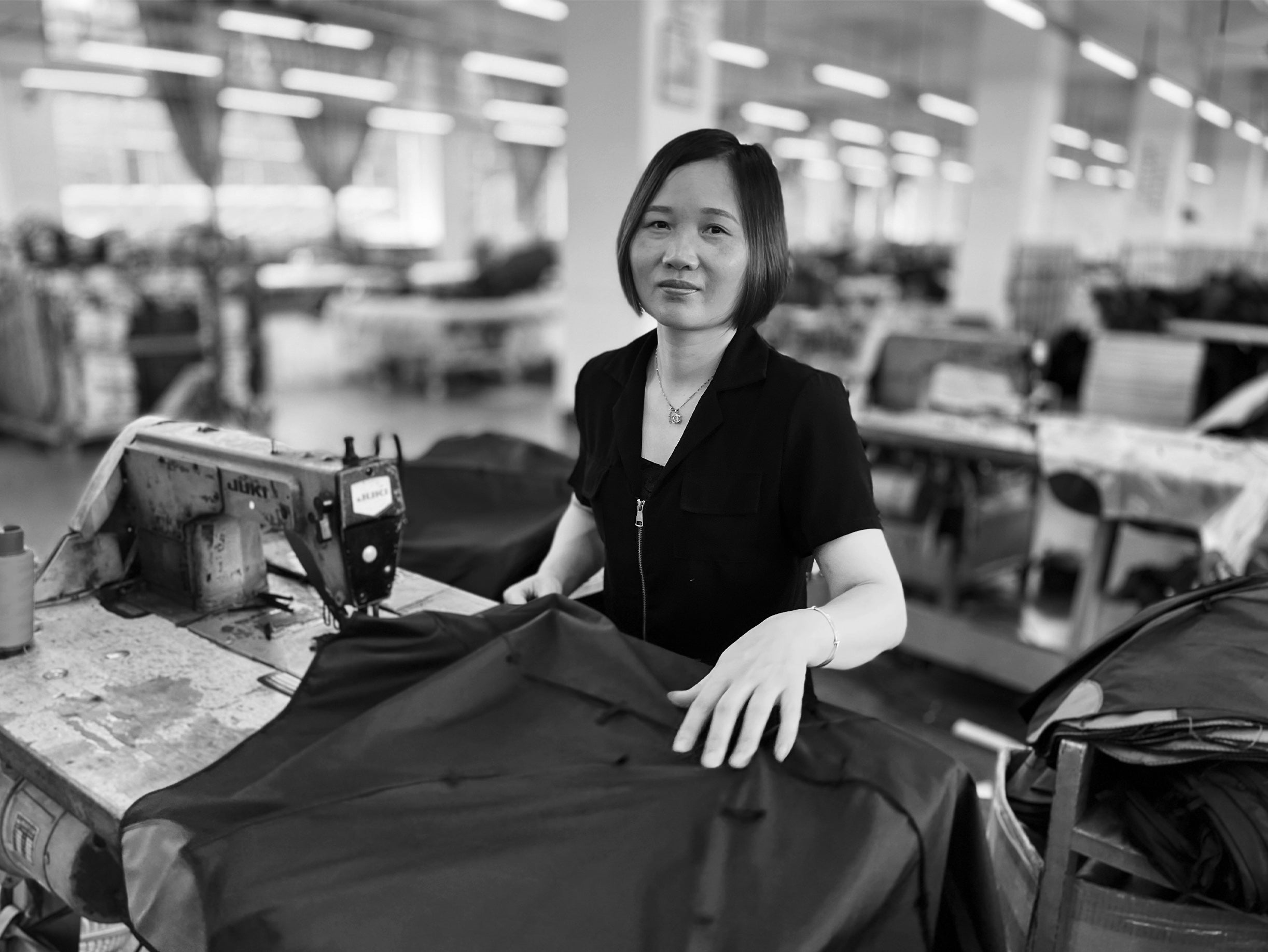 One of our talented factory seamstresses in Xiamen, Hui Lan Yang, sewing together BLUNT canopies.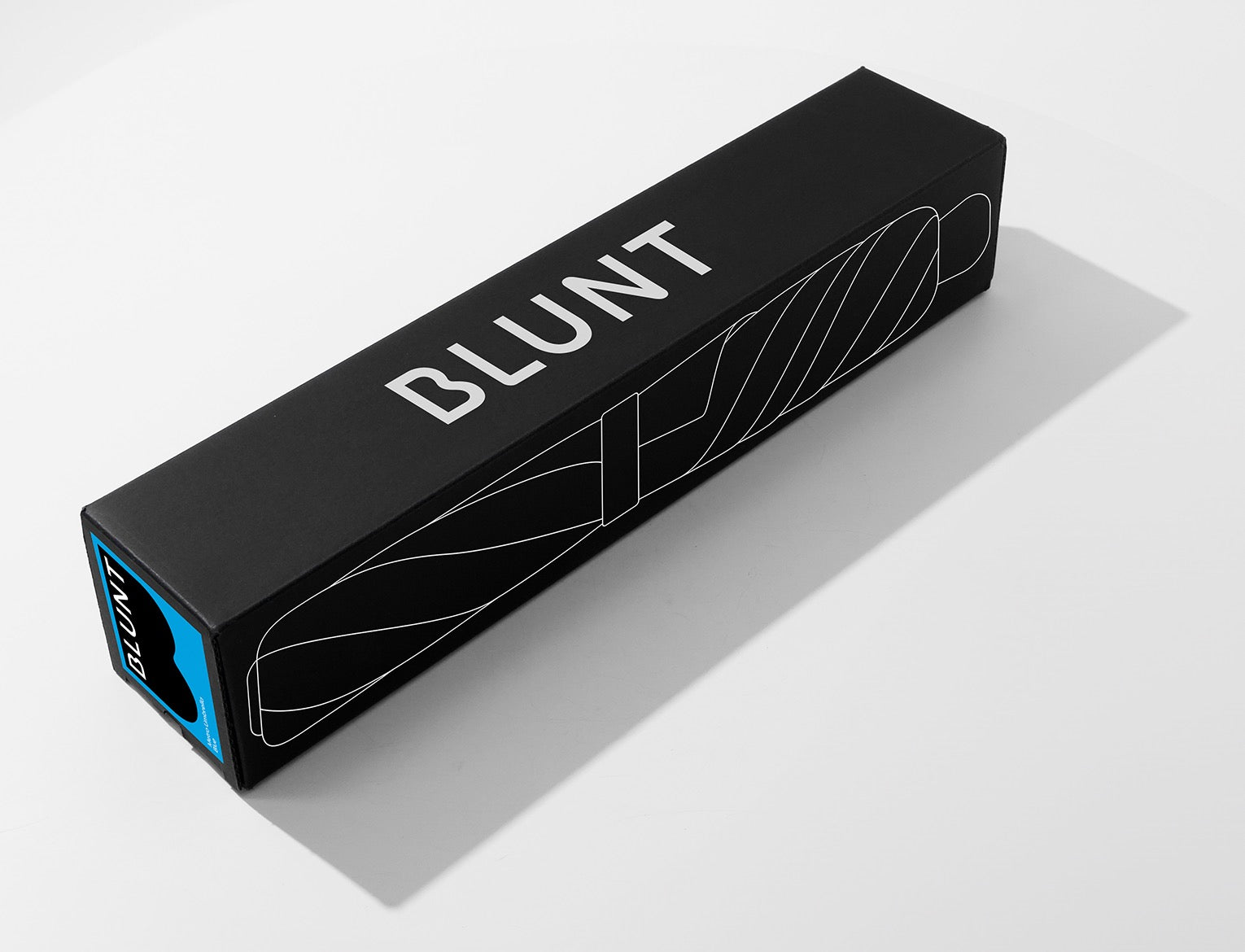 Our packaging
Our packaging ethos is no different to the rest of our products – constant innovation and iteration to find better ways of doing things over time. Plastic-free, certified FSC and package size reductions are next on our list.
Product lifecycle
We take steps to keep individual components in use, such as refurbishing pre-loved umbrellas and partnering with a charity who upcycle used umbrella canopies. We are committed to finding innovative solutions for the rest of our product components that we do not currently have a recycling pathway for.
For people & planet
BLUNT has a healthy respect for not just the planet but for our people, both at BLUNT and in our community. We live this through wellbeing initiatives for all staff and collaborations with charitable partners as selected by our team such as Breast Cancer Foundation New Zealand, Forest & Bird and I Am Hope.
Carbon footprint
We are on a journey towards becoming B Corp certified
As well as mapping our organisational footprint, we are embarking on a Life Cycle Assessment process to understand the environmental impact of our products in depth. This study will map our product's carbon footprint across different stages of its journey, including the extraction of raw materials, processing, manufacturing, distribution, use, repair and end-of-life.